HEART HEALTH
16th Feb 2012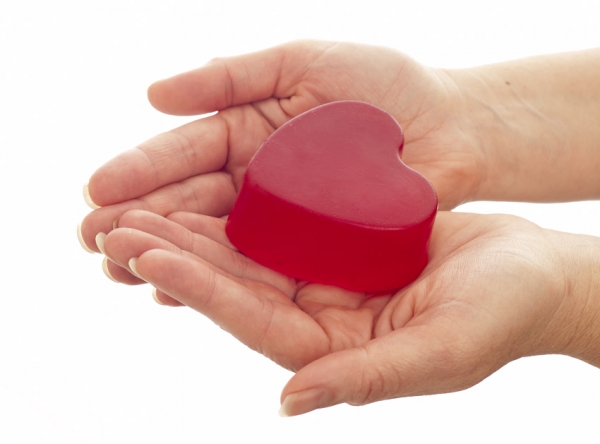 Heart Health
10 Simple steps to follow daily to prevent Heart Disease and have a happier heartfelt
life.
My " Keep It Simple Steps" or " KISS steps" incorporate an holistic view on our hearts nutritional , functional and emotional needs.
1.Excercise daily for 15 to 25mins. Get body moving walking,running, dancing , yoga, swimming or playing golf. Do whatever makes you feel good . happy and alive! Your heart will respond in a very positive way.
2.Keep your weight down as this takes pressure off your heart ,prevents diabetes and lowers blood pressure.
3.Eat a healthy balanced diet full of fresh fruits ie:blueberries and super foods rich in
antioxidants. Avocados' ,bananas almonds and lots of greens like broccoli. Salmon and tuna eaten 3 times a week is also important.
4.Supplementing with fish oil or Krill oil Capsules .Especially if eating fish is not a food you like. Essential Fatty Acids are nutrients required daily to maintain good HDL cholesterol levels.
5.Magnesium rich foods like raw Cacao powder made into a hot chocolate drink. Taste fantastic and is rich in heart healthy nutrients.
6.Herbal remedies like Hawthorn Berry tea or capsules may assist in balancing and regulating heart rhythms.
7.Lowering emotional stress or the feeling of being stressed out , strung out or completely overwhelmed. Learn to just stop and take a moment to BREATH .... breathing deeply into your lungs 10 times can reduce your heart rate within minutes and de-stress your mind. This really doesn't take long either so try it today...
8.Hug someone ...YES Daily... family ,friend or a co-worker it doesn't really matter as long as you feel warm , loved and comforted. This simple action produces happy hormones within
your heart and in your brain. And i can ensure you the other person will benefit as well.
9.Getting a good nights sleep... most beneficial to reducing stress hormones.
10.Finally... think happy, loving and kind thoughts about yourself others and the beautiful country we live in . Find something in your day from the beauty around you to the family or
friends that enrich your life. We all truly have something to be grateful for and happy about. Live in the moment and not in the past. All these thoughts in any given moment create emotions within your heart that either help to heal or hinder the process to wellbeing. Remember it's all up to you ..from what goes in your mouth to the thoughts you think and feel that make all the difference to having a healthy heart.
By Fenella Jane
If you wish to hear my talk on radio today just click on this link and enjoy!
http://www.abc.net.au/local/stories/2012/02/15/3431582.htm?site=newengland