"Orange & Creamed Coconut cake" Gluten free, Dairy free, Low sugar
10th Aug 2014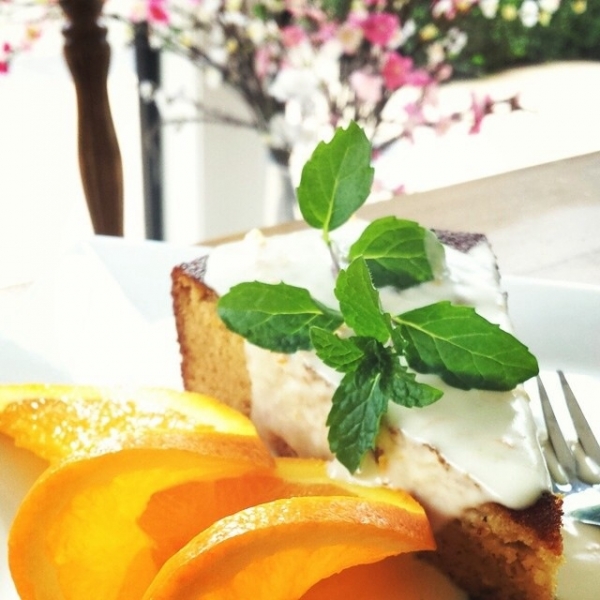 This cake blends the fresh citrus with the creamy white chocolate taste of the coconut flesh and it literally sends your taste buds into heaven!
I've used simple wholesome ingredients that will love your body and nurture you soul!
My aim is to create a recipe that isn't too sweet , must be gluten free and is simple to make. Growing up I loved orange cakes, but never really made them as an adult as I always felt a bit yucky in the tummy afterwards so this is my version of orange cake that is healthy for all.
Ingredients:
1 cup fresh orange juice
1 heaped teaspoon of zest(orange peel)
4 eggs 1 tablespoon creamed coconut flesh
1/4 cup honey
1 teaspoon salt
1 teaspoon Bicarb soda
2 1/2 cups of almond meal
Cooks 150' c slow oven takes about 50 mins. Put in a round tin, I used 8inch/20cm size. Let cake cool slightly before you take out of the tin.
Icing:
1/2 cup orange juice
1 tablespoon of creamed coconut flesh
2teaspoons of orange zest
100mls of coconut cream (about 4 tablespoons )
Melt-all the ingredients together in a saucepan till the consistency of cream. Can be poured over the cake as you serve it or wait till the icing has cooled in the saucepan and put on the cake for a decorative look.
Will keep fresh for up to 7days. Can be cut up and stored in the freezer till needed. Again this is simple to make and would make great muffins or cupcakes.
All the ingredients are available at health food shops.
Created by Fenella Jane 10/8/14